pixelgeek

Posts

: 7


Join date

: 2018-04-06

on Thu Apr 12, 2018 9:07 pm
My upcoming Blitzkrieg/Barbarossa German force has a few units with a low ammo stat so I put together a set of PzKfw I ammunition carriers. Used some Battlefront PzKfw I models and then some parts from the PSC 15mm German Stowage set. Not a standard design for the vehicle but I am absolute crap at scratch building and these at least look the part. As an aside, the metal parts on the Battlefront Early War vehicles are really substandard. I picked up a few vehicles to round out the PSC plastics that I have and they all have really poor metal parts.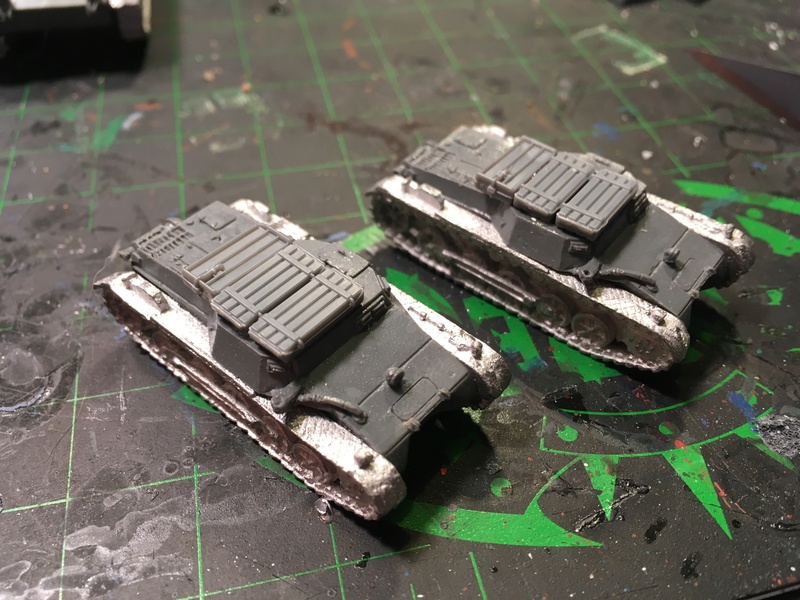 Herodotus450bc

Posts

: 11


Join date

: 2018-03-30


Age

: 44


Location

: Sunny Strabane

on Fri Apr 13, 2018 4:28 pm
A lot I have seen either have a flat top with a hatch where the turret would have been. Or a low enclosing frame built round the top of the tank. Most of the ammo was carried in a trailer pulled by the Panzer I .But like anything else people are going to shovel as much stuff on there as they can . And hey as long as everybody knows what it`s meant to be then have at it I say .
A quick thing you could do is cut some plasticard.And glue that round the ammo boxes so it looks like extra stuff chucked on top of the tank. They look about the right size and it`s very little work.
A wee pic to help explain what I mean .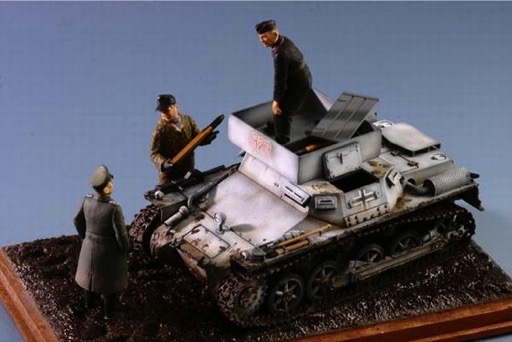 pixelgeek

Posts

: 7


Join date

: 2018-04-06

on Fri Apr 13, 2018 5:28 pm
I need to find a cutter so I can trim plasticard properly. Currently I don't have the proper tools or I would have dropped a box on the top
PanzerSmurf

Posts

: 25


Join date

: 2018-04-11

on Fri Apr 13, 2018 6:43 pm
Great start.... I'm with you the Flames of War stuff... I LOVE their plastics, but I only buy the resin/metal tanks if I don't have a PSC alternative anymore.... and thanks to Herodotus for the pic... that would work out pretty well I think...

Permissions in this forum:
You
cannot
reply to topics in this forum